BREAKING NEWS MAY SCHOOL HOLIDAY CLUB
Sean, Mike and the team from Just for Fun Holiday Club are pleased to announce that from this Easter, they will be running a second holiday club for the children who attend Holy Cross Catholic Primary School.
After several meetings with Mrs Karen Salter, head of school it was very apparent we all had the same vision for both the children of the school and our plans going forward in the future, which we hope can be that we open this up to everyone.
This holiday club will give us the chance to do so much more with the amazing facilities of the school. Having access to a computer room, mugger area, trim trail as well as a huge grass area and classroom facilities for all those arts and crafts activities.
We are very excited to start here and start the next chapter. Please contact us via our website https://justforfunholidayclub.co.uk/contact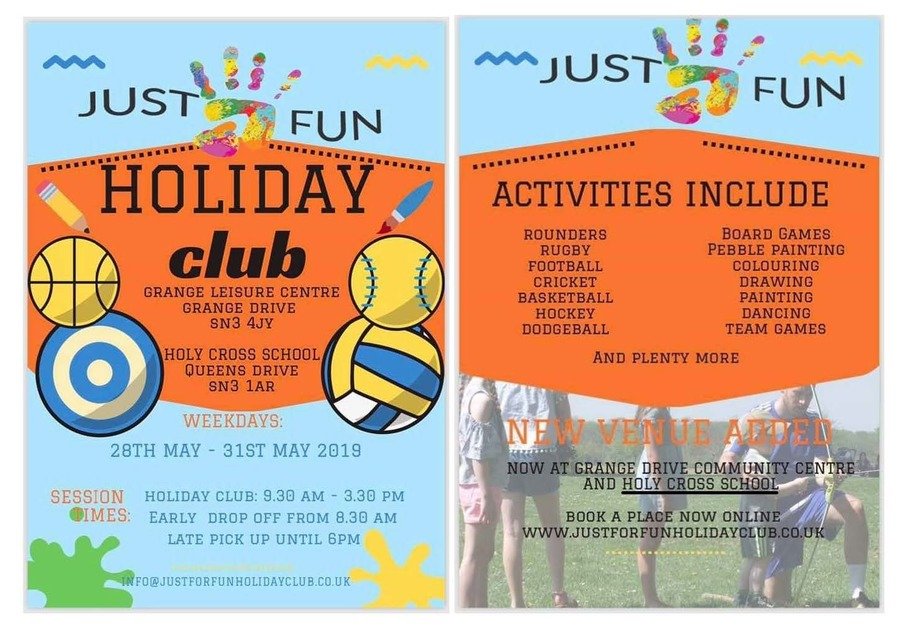 Crazy Crackers Disco
Crazy Crackers disco held in 2018 was a huge success. Thank you to all the parents and families that supported this event. It was very well attended and I think its safe to say that everybody had a great time!