Welcome to Holy Cross Catholic Primary School website and thank you for visiting us. Our school serves the parishes of Holy Rood; St Peter's, West Swindon; St Joseph's, Wroughton and the Sacred Heart, Royal Wootton Bassett. We pride ourselves on being a progressive, vibrant, learning community which highly values its cultural diversity. The children at Holy Cross are taught by an experienced and dedicated team of professionals with an aspiration of ensuring that learning is fun and teaching is creative. Children are taught in a happy, well disciplined environment and are inspired to see learning as a life long experience.
Holy Cross was positioned on two sites, but as of September 2018, the school is no longer at Upham Road and all children are now based at the new site on Queen's Drive. The site has pleasant grounds with its own field, adventure play area and large playground. The site on Queen's Drive was opened in September 2015 and currently houses Reception, Years 1, 2, 3, 4 students in a modern, excellently resourced building. We have extensive links with local community organisations and a school in Poitiers, France.
Mrs Karen Salter
Head of School
Please note that we work in partnership with St Joseph's Catholic College and, as such, we have aligned our school calendar more in line with St Joseph's school calendar.
Parenting in The Digital Age - Presentation for Parents
======================================================================================
Letter from Paul Hughes, Executive Headteacher
Welcome to Holy Cross Catholic Primary School. As Executive Principal I have been involved with Holy Cross since 2017 and several things have impressed me about the school. Our school life is firmly rooted in Christian Values. We recognise and respond to the needs of each child. We respond to their academic needs and also the development of the whole child as an individual. We hope to help parents and carers develop happy, fulfilled, well-educated and confident children in a caring, disciplined environment with our Faith as the focus of our actions. We encourage excellence in the range of activities the school undertakes. In Holy Cross education is a partnership. Parents and carers are welcome partners in the education of their child and in the development of our school family.
This website is designed to give you an insight into our school family, our values, our aims and our achievements. I hope that the information contained within these pages is useful, but it is no replacement for first hand experience. Therefore, you are warmly encouraged to visit our school and see us in action.
Paul Hughes
Executive Principal
======================================================================================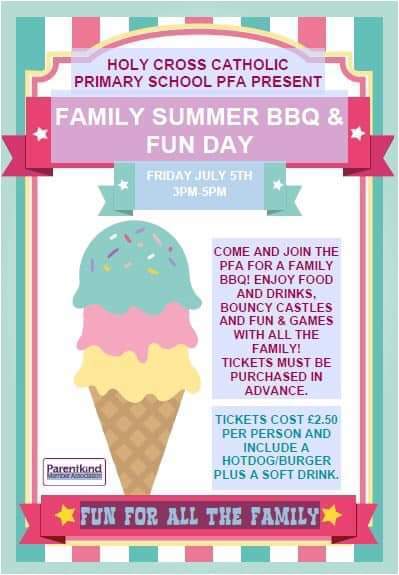 Congratulations to all the children who performed in the EYFS/Key Stage 1 Christmas performance of A Miracle in Town. They sang beautifully and made us all very proud. Also congratulations to the children in Key Stage 2 for telling the story of the Nativity with such enthusiasm and again beautiful singing. A special thank you to the Key Stage 2 band for the live music.
25th September 2018 - today the Fire department came to visit us at Holy Cross!